Organic CBD health for pets
Bigger, Better, Fresher, Natural(er).
When we started over a decade ago, there was not a lot of options in the marketplace. However, today the marketplace (roughly 90% of our competition) still makes use of cheap fillers like MCT, coconut and even sunflower oil. Hemp Well is just hemp. Like nature intended.
Calm and Relaxation

Does your dog struggle with stress or anxiety? Our specially formulated CBD and hemp products can help alleviate these issues. Explore our natural, non-intoxicating solutions that promote relaxation and a sense of calm, enabling your dog to enjoy life to the fullest.

Immunity Support

A strong immune system is crucial for your dog's overall health. Our hemp-based products contain beneficial compounds that can help bolster your dog's immune defenses. Give your furry companion the protection they deserve with Hemp Well.

Hip and Joint Care

As dogs age, they may experience discomfort in their hips and joints. Our carefully crafted hemp supplements can aid in maintaining healthy hips and joints, supporting mobility, and ensuring your four-legged friend stays active and happy.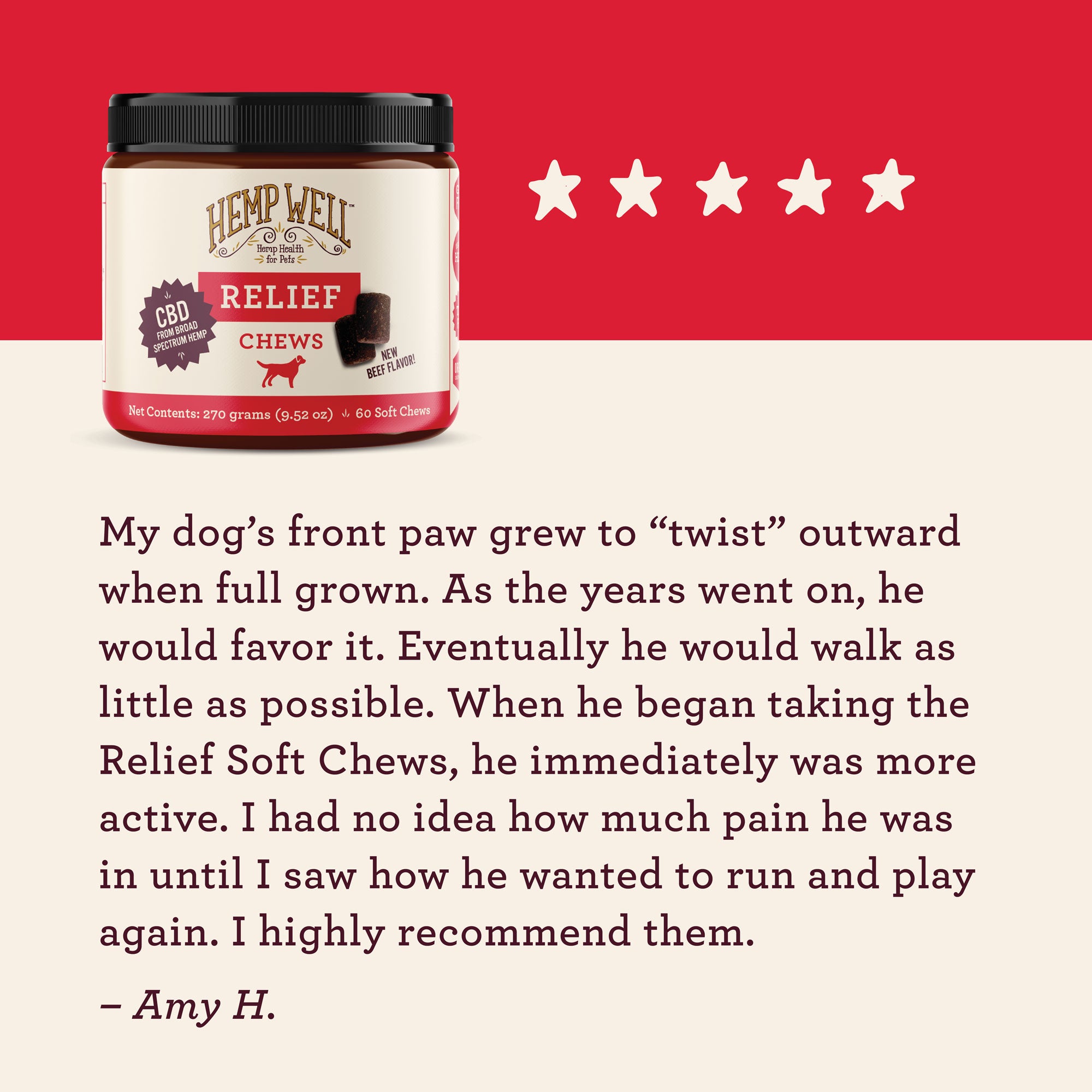 Why Choose Hemp Well?
Join the countless pet parents who have already experienced the transformative effects of Hemp Well. Enhance your dog's well-being today with our range of CBD and hemp products. Your dog deserves the best, and that's exactly what Hemp Well delivers.Welcome to Hemp Well.
Your Trusted Source for Premium CBD and Hemp Products for Dogs.