Find Hemp Well at a store near you.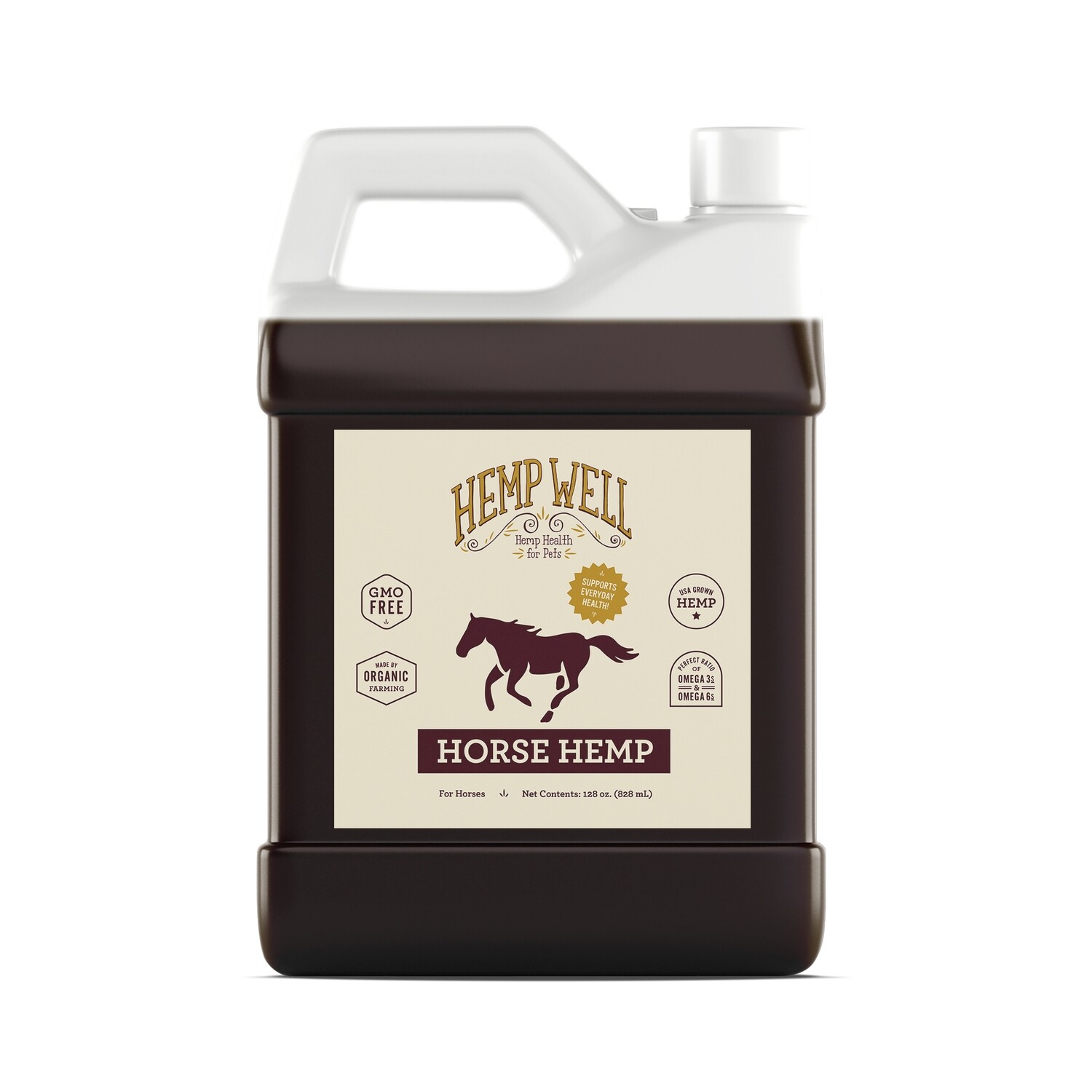 Horse Hemp Omegas - Gallon
SKU 860152001504
Hemp Omegas is a Better OmegaFatty Acid Source Than Fish, Krill or Flax Oils. Not available for sale in California.
Product Details
Everyday Hemp Omegas For Dogs And Cats.
Better for your pet, better for the environment!
Hemp Omegas delivers the optimal ratio of Omega-3 to Omega-6 fatty acids and promotes your pet's health. Hemp Omegas contain natural antioxidants that preserve the oil, resulting in a longer shelf life compared to other plant or animal based oils.
Hemp Omegas are rich in Omega-3 and Omega-6 fatty acids which support body function, and contains zero THC. Hemp Well products will never get your pet high.
Hemp Omegas:
Helps support joint and hip health.
Perfect ratio of valuable fatty acids.
Maintains bodily function.
Supports senior pet health.
Supports immune system.
Features:
All natural and GMO free.

Made from virgin, cold-pressed, paper filtered hemp oil that is pure and safe for your pets.

Responsibly grown without relying on toxic chemicals, pesticides, or herbicides.

All Hemp Well products are derived from sustainable and safe farming techniques.Hemp is the most concentrated and complete source of polyunsaturated fatty acid's at 80%, and contains approximately 9% monounsaturates.


Save this product for later